More Money for your Recreation Vehicle
RV Wheelator® guarantees our "No Cost" advertising service, exclusively available to the "For Sale By Owner" RV market, the following: RV Wheelator® guarantees you a qualified buyer prepared to purchase at your agreed retail price. (No one else can do this). RV Wheelator® guarantees to our RV sellers the name and phone number of a minimum of one person who is sincerely interested in purchasing your recreation vehicle, has funds in place or is pre-approved for financing and knows what they want. (Shopping is done). RV Wheelator® also guarantees your agreed selling price is a fair retail price, definitely Not Wholesale or an imaginary dealer trade in value. Our buyer is a cash buyer, with cash in hand!
Updated over a month ago
last active a few days ago
RV Wheelator® is wanting to share its incredible, never before done, automotive (RV) business model with you if; - You are honest to a fault - You enjoy being a good person - You enjoy helping others - You like to learn - You are capable of working from your home - You own a computer and a cell phone - Your commission only position will be to give away "No Cost" advertising - Commission ONLY! RV Wheelator® has been listing and selling Recreational Vehicle's like Real Estate agents list and sell homes in 48 states for the past (10) ten years. We are looking to hire minimum of 4 regional managers for Wheel Estate. Email for appointment - deryle@rvwheelator.com www.rvwheelator.com
Similar Results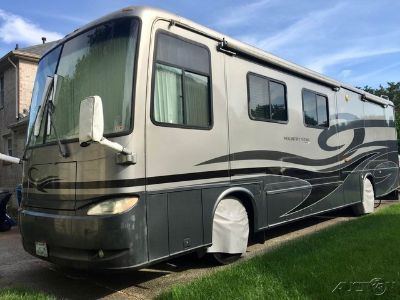 https://showroom.auction123.com/vehicle_selling_solutions/inventory/11537/ID_910667605.html
Condition: Used, VIN: ID_910667605, Mileage: 30500, Exterior Color: Other Color, Interior Color: Other Color, Seller Notes: 2005 Newmar Kountry Star 3720 Class A Motorhome for Sale in Virginia Beach, VA 23455 This 2005 Newmar Kountry Star 3720 is powered by a 330HP Diesel Pusher Engine, paired with an Automatic Transmission, and Driven on a Freightliner Chassis with ONLY 30,500 Original Miles! ...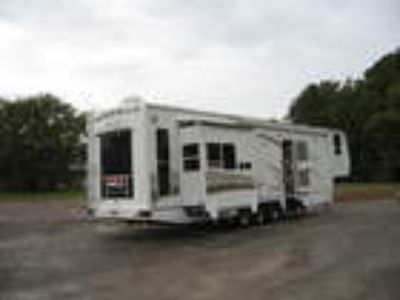 https://www.racingjunk.com/rvs-and-motorhomes/2505805/2004-alfa-gold-5th-wheel.html
Gorgeous 38 ft. 5th Wheel. Great to use as vacation home or to use following the racing circuit! Used one year/like new! Ducted air/heat, dual ref/freezer/ice mkr, generator, sat/system w/auto seek, full ent. ctr. w/32" tv, smaller tv in bdrm, two leather rocker/recliners and couch that opens into queen-size bed, wash/dryer combo, over-size shower, full awnings, elec. rear/front leveling jacks,...