1984 Yamaha 30 ft Sailboat. Beautiful inside and out. Looking for trade possibility. Freshwater boat on a trailer. 16-22 feet long for equal value.
Similar Results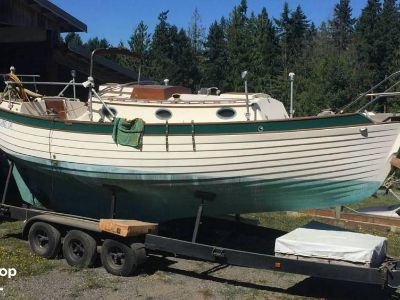 https://www.boattrader.com/boat/1977-nor-sea-marine-27-7894437/
Stock #231273 ANY and ALL offers will be put in front of our seller! Submit your offer today! Classic Sailing Vessel, lots of work done to it, ready for a new owner, come see how nice! This Nor'sea 27 is a great little boat that is almost ready to splash back in the water for the next owner. This is a good strong bluewater boat according to the owner, The boat has been sitting on the trailer fo...