Mature female in need of a room to rent
Hi im a single white female 43 looking for a room in a month to month lease. I can pay $400 for rent utilities included. I'm a chill laid back person, No drama loves to laugh. Very clean. I don't drink. I don't do drugs or smoke anything. I don't have any pets. I don't have kids. If you can help me out please send me a text message. I am quite and keep to myself. I have a monthly income and can pay rent on a monthly basis and on time. If you have a room for a mature female in Pahrump, NV. I am not looking for a partner in my life just a roommate. Please text Donna at 931-302-7733. No phone calls please.
Updated over a month ago
last active a few days ago
Similar Results
https://claz.org/pahrump/rooms/share-house-2mmyu6s2sdl.html
Share 2 bedroom 1.5 bath Townhouse, newly remodeled. With all the latest comforts. Extras: washer and dryer in a full laundry room, garage, dishwasher, BBQ grills, fenced backyard,cable and internet security cameras, lighting and alarms around the perimeter. Very quiet peaceful area of Pahrump. Close to the business district.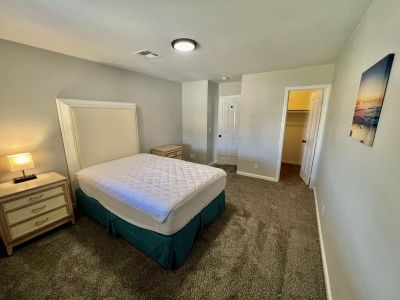 https://www.zumper.com/apartments-for-rent/55144810/room-for-rent-pahrump-nv
Antelope St. Private furnished room for rent. Your new home awaits! This modern Pahrump home is waiting for you. This PadSplit has a Patio or porch and Dining area, and it s spacious and newly-renovated. The kitchen comes equipped with a fridge, sink, oven and stovetop. The neighborhood is up-and-coming, which means you won t be far from all Pahrump has to offer. $185 per week. Room rate includ...