Marin Bicycle-Madrone Train
Great bike. About 10 years old. In garage for 5 years. 27 inch. Hybrid, road model.
Similar Results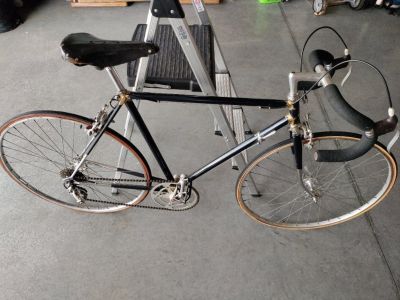 https://claz.org/friendsville/bikes/vintage-raleigh-supercourse-9ytwe627k0.html
Custom built,21"frame,dark blue,sewup tires and rims, campagnolo hubs,derailer,shifter and pedals. Regina oro cog and chain, weimann center pull brake's,sugino crank, genelli neck and handlebars. Weight 23.5 pounds. Very good condition. Extras inside crank, gel seat front bag.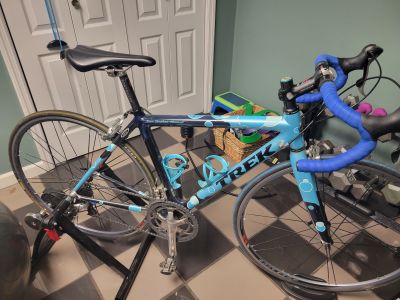 https://www.roadbikereview.com/threads/trek-madone-project-one-10-speed.385883/
Trek Madone Project One. 10-speed Ultegra. This bike was owned by a relative and not ridden for 10 years or so until we took it to our local bike shop for a tune up and fresh bar tape last year. Since then it has been ridden by my 12-year-old daughter (who races mountain bikes) only on days our local mountain bike trails are too muddy. I would trade this bike plus significant cash for the right...