I'm selling my 1989 S-10 Blazer to make room for a truck in my driveway. It's a good running little vehicle, the 4WD needs to be serviced as it doesn't always engage and the serpentine belt squeeks from time to time but overall this vehicle is in great shape. Email me at jkrejci5@gmail.com and make an offer! Take advantage of this awesome deal while it lasts! $950 OBO.
Similar Results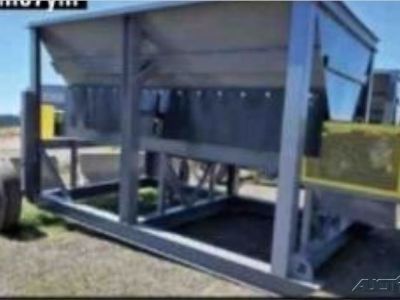 https://showroom.auction123.com/vehicle_selling_solutions/inventory/11537/ID_1357214197.html
Condition: New, VIN: ID_1357214197, Mileage: 0, Exterior Color: Other Color, Interior Color: Other Color, Seller Notes: Custom Built 36x20 Belt Feeder for Sale in Grangeville, ID 83530 This Custom Belt Feeder is offered for sale and ready to work. Specifications: 1 of 5 Available Hours: 0 Heavy Duty 600 Lb 3-Ply 3/8 Top Belting Flexco Belt Splice Pit Viper Belt Scraper 16 Lagged Head Pulley wit...