Buy from the OWNER - 2020 Intech Sol Dawn
RV Wheelator means Equity. Equity in every "For Sale By Owner" recreation vehicle we list. Enjoy a dealer-free experience between you and a private seller. This privately owned 2020 Intech Sol Dawn is located in the great state of Pennsylvania near Adah Before you read further, you need to know this...
Updated over a month ago
last active a few days ago
RV Wheelator® is wanting to share its incredible, never before done, automotive (RV) business model with you if; - You are honest to a fault - You enjoy being a good person - You enjoy helping others - You like to learn - You are capable of working from your home - You own a computer and a cell phone - Your commission only position will be to give away "No Cost" advertising - Commission ONLY! RV Wheelator® has been listing and selling Recreational Vehicle's like Real Estate agents list and sell homes in 48 states for the past (10) ten years. We are looking to hire minimum of 4 regional managers for Wheel Estate. Email for appointment - deryle@rvwheelator.com www.rvwheelator.com
Similar Results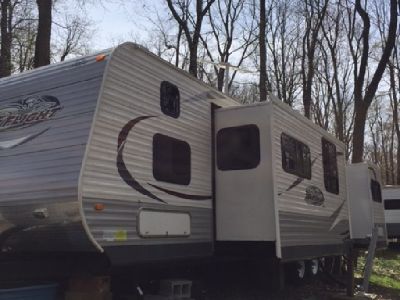 https://claz.org/morgantown/campers/2014-jayco-jay-flight-36-bhds-travel-2jrot7gis4s.html
Selling a travel trailer that is currently located at a campground near Morgantown, WV (will provide campground location upon request) Asking 21,000 for trailer only or 24,000 with setup including deck & campground paid until Oct 2017 Special Order Custom with sliding glass doors 2 Slideouts Sleeps 8 Master Bedroom & Bunk Room 2 other beds Table and couch 15 K Roof A/C Full size ABS Sh...